As we head into Black Friday and Cyber Monday for 2019, there are some great deals for writers. I think there will be something on this list that will help you become a better, more successful writer.
Of course, Fictionary is offering an amazing deal on Fictionary StoryTeller, along with deals on other writing & editing software, writing courses, & publishing tools from our friends in the writing community.
Note: A few of the links above are affiliate links, which means I'll get a small commission at no extra cost to you. Others are just deals that we thought were awesome!
Creative Editing Software
Creative editing software for fiction writers and editors.
Fictionary StoryTeller makes editing easier by applying universal storytelling structures to every scene. Evaluate and revise your manuscript against 38 Fictionary Story Elements to tell a powerful story readers will naturally connect with.
StoryTeller automatically creates powerful visuals by analyzing your manuscript from start to finish. Insights such as the Story Arc provide a 30,000-foot view of your manuscript and quickly highlight structural areas that need improvement.
---
Grammar guru, style editor and writing mentor in one package
This is the only time of year that ProWritingAid offers a wide, public discount on ProWritingAid Premium. Click here to get 50% off a lifetime license! Don't miss your chance.
We all know that there is a lot more to good writing than just correct grammar. ProWritingAid created their software based on the same ideas you would learn in a university writing course.
The software addresses readability issues such as passive and hidden verbs, over-reliance on adverbs, repeated sentence starts, emotional tells and much more. These suggestions are the same as a professional copyeditor would give you (in fact many of them use ProWritingAid). ProWritingAid works right within Fictionary StoryTeller.
Writing Software
Online Novel Writing Software
Use coupon code 
BLACKFRIDAY
 at payment to get 50% off this beautiful, secure writing interface with everything you need to organise, write and edit your novel – wherever you are.
Novlr is built by writers for writers, and is constantly in development – adding the features and changes that our writers tell us they need.
---
Online Novel Writing Software
Use coupon code BLACKFRIDAY to get 50% off until Monday December 2nd. The Novel Factory helps writers become more productive and achieve their writing goals
The Novel Factory Online is the ultimate online novel writing software for writers.
It includes tons of useful novel writing tools, including:
How to write a novel step by step guide
Novel writing templates
Character profile development questions
Character bio templates
and so much more
The Novel Factory software can help you achieve your dream of writing a novel – it teaches you the craft of writing, while you complete your manuscript.
---
from Mariner Software
Use coupon code BLACK2019 to get 40% off all software packages until December 2nd.
Unlock your creative voice – explore our line of software with creative writers in mind. Persona helps you get inside your characters' heads, and Contour helps you take control of your story.
---
from MasterWriter Software
Click here to get 50%
MasterWriter gives you Word Families, Phrases, Synonyms, Pop Culture, Rhymes, Definitions, a searchable Bible and Figures of Speech (Metaphors, Similes, Onomatopoeia, Idioms, Oxymorons, Allusions and Intensifiers).
While a computer program cannot compete with the mind and imagination of a writer, the mind cannot compete with the word choices MasterWriter will give you in an instant. When the two work together, great things happen…
Writing Tools
1 month, 6 months, or 1 year
To take advantage of this 50% off discount, simply sign up, add the BLACKFRIDAY code in the coupon box on the subscription page, and then choose your plan.
Ready to write your best novel yet? One Stop for Writers is a creativity portal that puts powerful storytelling tools and game-changing resources into your hands. Build characters deeper than you thought possible, stories that capture the imagination, and worlds that your readers won't want to leave. From our hyper-intelligent Character Builder that guides you in creating fascinating characters that come with their own accurate character arc blueprint, to the largest description database for writers found anywhere online, One Stop for Writers isn't like anything else you've seen. This ideal writing partner is there at every step as you plan, write, and revise, helping you create masterful fiction.
---
from Helping Writers Become Authors – KM Weiland
Use coupon code OUTLINE to get 25% this brainstorming tool for writers. It is designed to guide you in discovering the brilliant possibilities in your ideas, so you can identify those best suited to creating a solid story that will entertain and move your readers.
The Outlining Your Novel Workbook software provides an easy fill-in-the-blanks format that will guide you through every step of the process. Creating your own outline is as simple as starting on the first screen, using the prompts and lessons to work through your story in the most intuitive way, and clicking through the tabs at the top to access important sections.
---
from Kristen Keiffer
Use discount code BLACKFRIDAY to get 50% off The Pre-Write Project, Crafting Incredible Characters, World-Building Warrior, and The Novel Planner.
Stop settling for so-so stories. Get the step-by-step guidance you need to craft truly spectacular novels with Well-Storied's writing workbooks. All Well-Storied workbooks come in PDF format and can be printed or filled digitally (with the exception of The Novel Planner, which is specifically designed for print).
---
90 Day Author Success Journal
from Self Publishing School
Featured in the INC 5000 list as one of the 5,000 fastest growing private companies in America, Self Publishing School is an online education company that teaches people how to write, market, & publish their first book in as little as 90 days. Join over 4,527 students who have followed their methodology to go from idea to publication *without *having to deal with traditional publishers.
Writing Courses
Emotional Mastery for Fiction Writers
from Live Write Thrive
Use discount coupon BLACKFRIDAY to get 50% off at check out on this in-depth course aimed to teach fiction writers how to become emotional masters in showing and evoking emotion.
To be an effective writer, you must master the emotional challenge of our stories. It won't do to hope we will move our readers in some way. It won't do to hope we get across our characters' emotions. By examining more than 40 passages from best-selling novels, with over six hours of instruction, you will learn techniques to masterfully reveal character emotion and spark emotional response in readers. Enrollment in this online course includes lifetime access and a 30-day money-back guarantee. Join the thousand+ students who master the craft of fiction writing in Writing for Life Workshops online courses!
---
Use discount code BLACKFRIDAY11 at checkout to get 50% off this course for non-fiction writers who want to become more prolific.
Conquer Writer's Block is ideal if you want to start writing a story or book, but you don't know where to start, have lots of great ideas inside of you and just want to let them flow, have set and missed writing deadlines and want to finally do something about it, and want to discover how New York Times best-selling authors write and approach their creative projects. Avoid putting pressure on yourself to write 500 or 1,000 words a day and instead to set a target that works!
---
from Your Writing Coach
Use coupon code CHANGENOW to get 50% off this class that will help you start a journal for writing success.
The act and activity of journaling is what helps writers unfold and unpack the aspects of their lives that were or were not working. It is the writing itself that is transformational.
---
from Write|Publish|Sell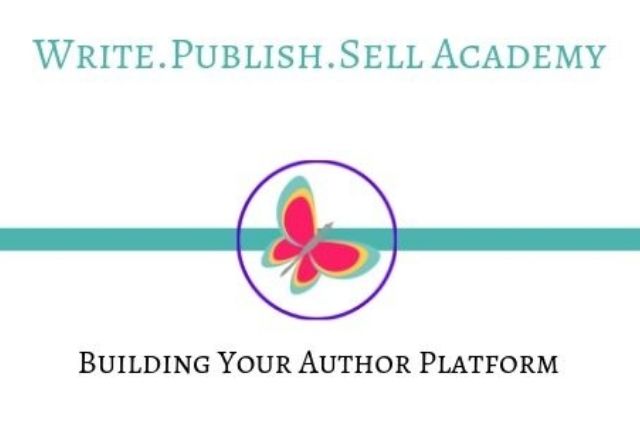 50% off the course or the bundle with the coupon code BLACKFRIDAY19
The Building Your Author Platform bundle is for the author who is struggling to effectively market their book and grow their audience and fan base. There is nothing worse than working hard to create a well-written, edited, fantastic book only to have it completely flop when you launch it. This self-paced bundle of courses will help authors:
identify their target audience
learn how to position themselves to grow the audience
grow the email list and social media platforms
receive expert guidance on tools and ways to market a book
---
from Dave Farland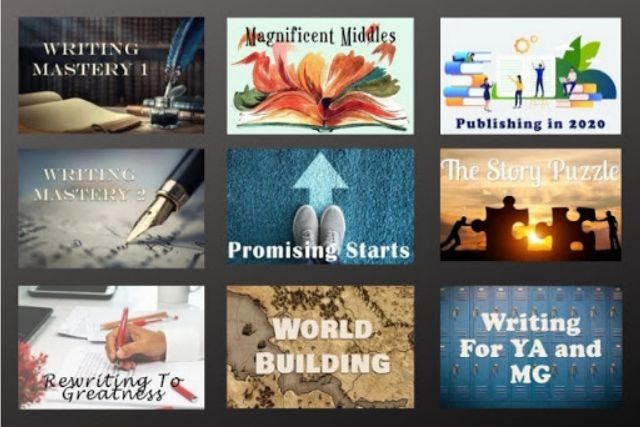 David Farland has trained more than a dozen #1 New York Times Bestsellers. Now it's your turn: Get David Farland's popular courses: The Story Puzzle, Writing Mastery 1, Writing Mastery 2, Promising Starts, and Magnificent Middles, along with seminars like Publishing in 2020, and books like Million Dollar Outlines and Writing Wonder . The bundle gives you 1 year of access for only $109.
---
from Grammar Lion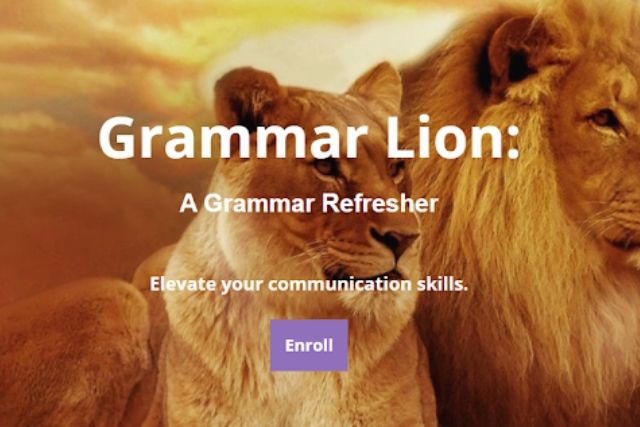 Good grammar doesn't make good writing, but good writing demands good grammar. Elevate your writing and editing skills. More than 43K students have learned from course creator/instructor Ellen Feld. In this online classroom, when you ask grammar questions, you get grammar answers!
---
Publishing/Freelance
Use coupon code BLACKFRIDAY2019 for Free Premium Add-ons for Life along with a 10% Lifetime discount on the Plus Plan to create unlimited images.
Book Brush is a platform that provides an easy way for authors to create professional looking ads and images for social media featuring their book covers.
---
from BookBaby

Use code 100OFFBOOK at checkout when you order over 100 books.
Why print your book with BookBaby? Our formula for great custom book printing is very simple: BookBaby is a book printing company staffed by professionals utilizing the world's best book printing and binding equipment. While every individual book project is different, the results are always the same: eye-popping colors, crisp and even ink coverage, quality paper stocks, sturdy, tight book binding, all carefully packaged and delivered to your door. With over 50,000 projects successfully delivered last year, we know what authors require and expect from their book printer.
---
on IngramsparkConquer
from IngramSpark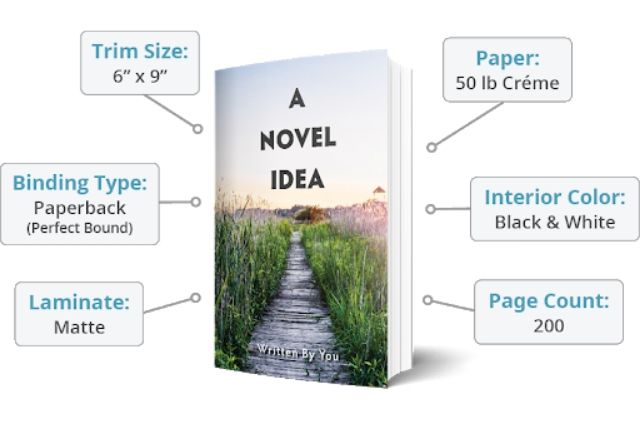 Use Promo Code NANO2020 for free title upload on a print book, ebook, or both!
IngramSpark® is an award-winning independent publishing platform that offers the same fully integrated print and digital products and global distribution services enjoyed by big-time publishers. Once you finish and format your book, IngramSpark makes it possible to share it with the world. It's your content. We help you do more with it.
---
for Freelance Writers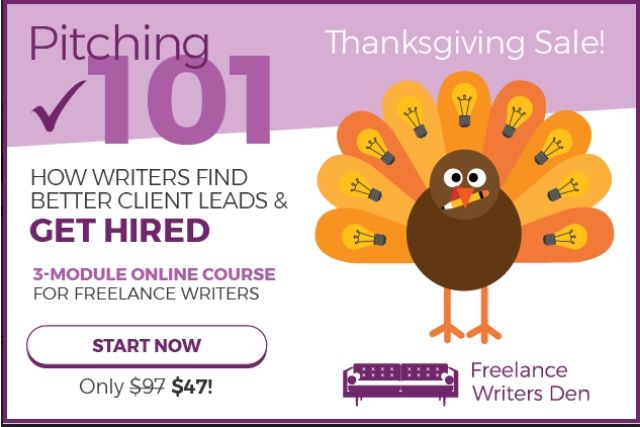 Get 50% off top freelance writing business coach Carol Tice's proven methods for finding, contacting, and getting hired by better clients!
Freelance writing business coach Carol Tice shows you exactly how how to quickly find lists of good prospects, locate a contact email, and write a winning pitch — and get hired! . Includes pitch templates!
---
from The Write Life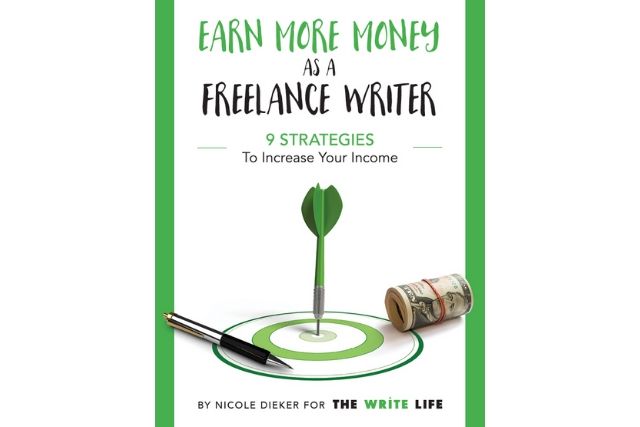 Use discount code BLACKFRIDAY at checkout to get these 9 strategies for increasing your income.
This guide will help you ditch your entry-level writing jobs and land higher-paying clients. The 49-page ebook also includes a sample pitch email.
---
from Freelance University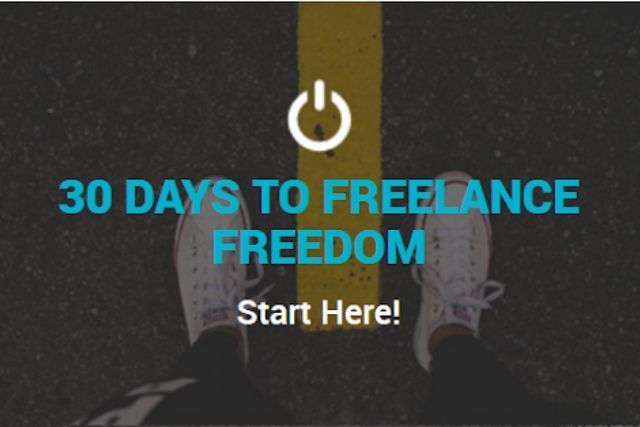 Click here to get 50% off "30 Days to Freelance Freedom" – a 10-step success system to launching and growing a profitable freelance business from anywhere.
This 30-day video-based program will guide you step-by-step through the process of setting-up, managing and growing your freelance writing business. It includes 10 practical modules taught by a 16-year freelancer veteran. It also features over 50 easy-to-follow videos along with relevant guides and checklists to help you put into action all you are learning. The program is designed for the new and experienced freelancer who is looking to uplevel their success in 2020!
---
from Transcribe Anywhere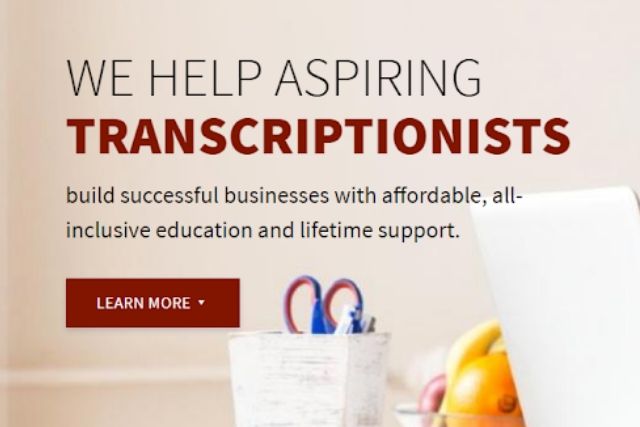 Transcribe Anywhere trains aspiring transcriptionists to work from home with their high-quality, affordable transcription training.
Multimedia, self-paced course. Video tutorials, worksheets, printable PDF cheatsheets, tons of practice with multiple levels of difficulty to really prepare you for the job, tips, tricks, and step-by-step how-to from a 30+ year transcription veteran instructor, lifetime support, lifetime updates to course material .
---
from Amy Paturel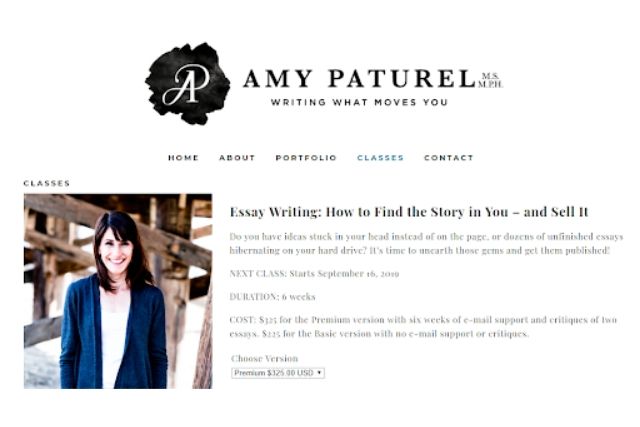 Use promo code ESSAY at checkout to learn how to come up with salable essay ideas, craft compelling essays, and get your most personal stories published.
This 6-week, self-guided course will take you through every step, from essay idea to salable piece. You'll learn how to grab readers (and editors), journal your way to essay ideas, identify the critical elements of a salable essay, critique your own essays and incorporate feedback from others, pitch and submit essays. A parting gift: A spreadsheet loaded with more than 130 relevant markets, including editor contacts.
---
Why not check out Fictionary's StoryTeller free 14-day trial and tell powerful stories? Get your Black Friday deal by starting your free trial and then entering coupon code BLACKFRIDAY19.  No credit card required unless you love StoryTeller as much as we do and decide ro subscribe.
Like to learn more about StoryTeller, check out our blog  StoryTeller: Creative Editing Software for Fiction Writers.